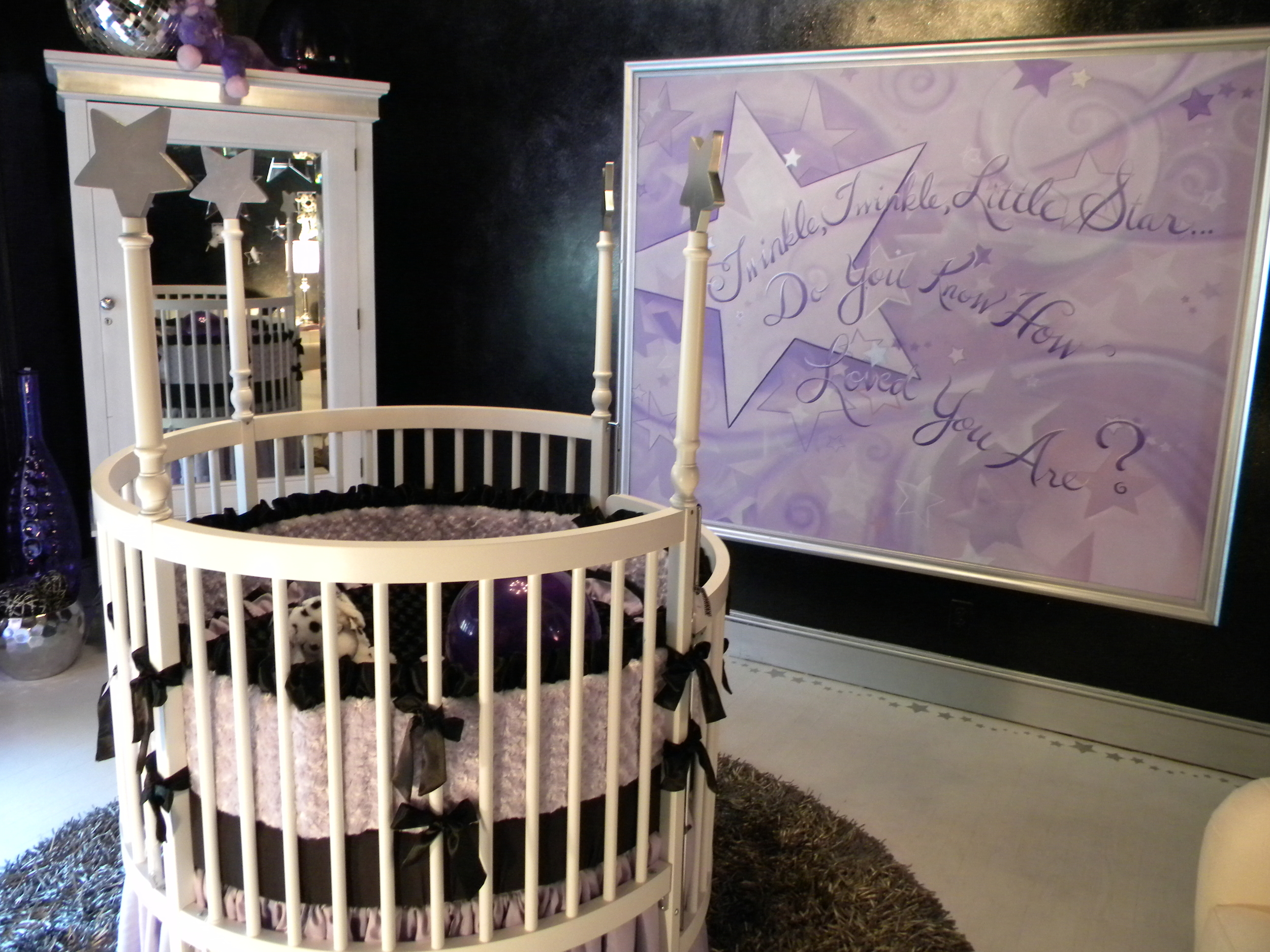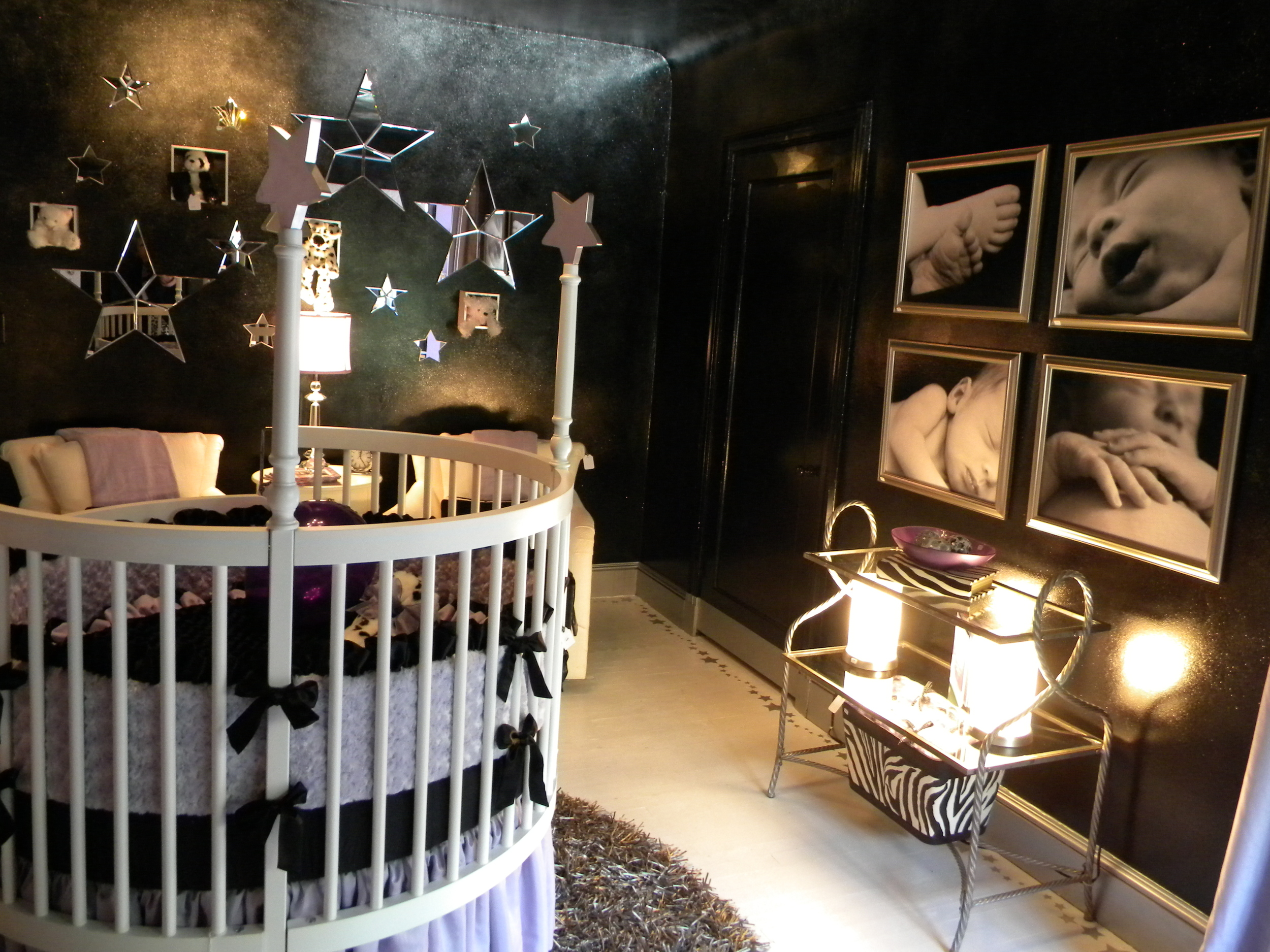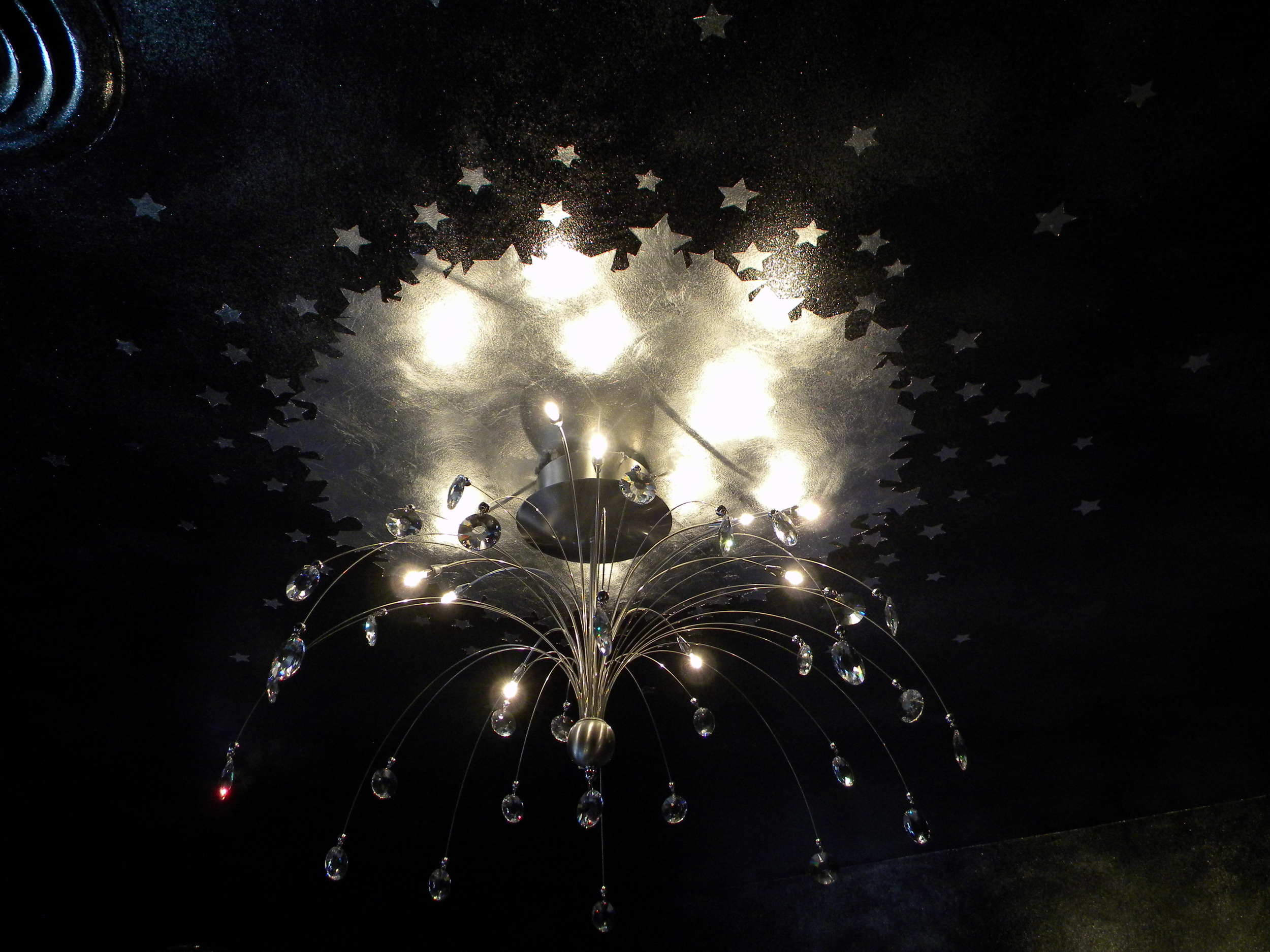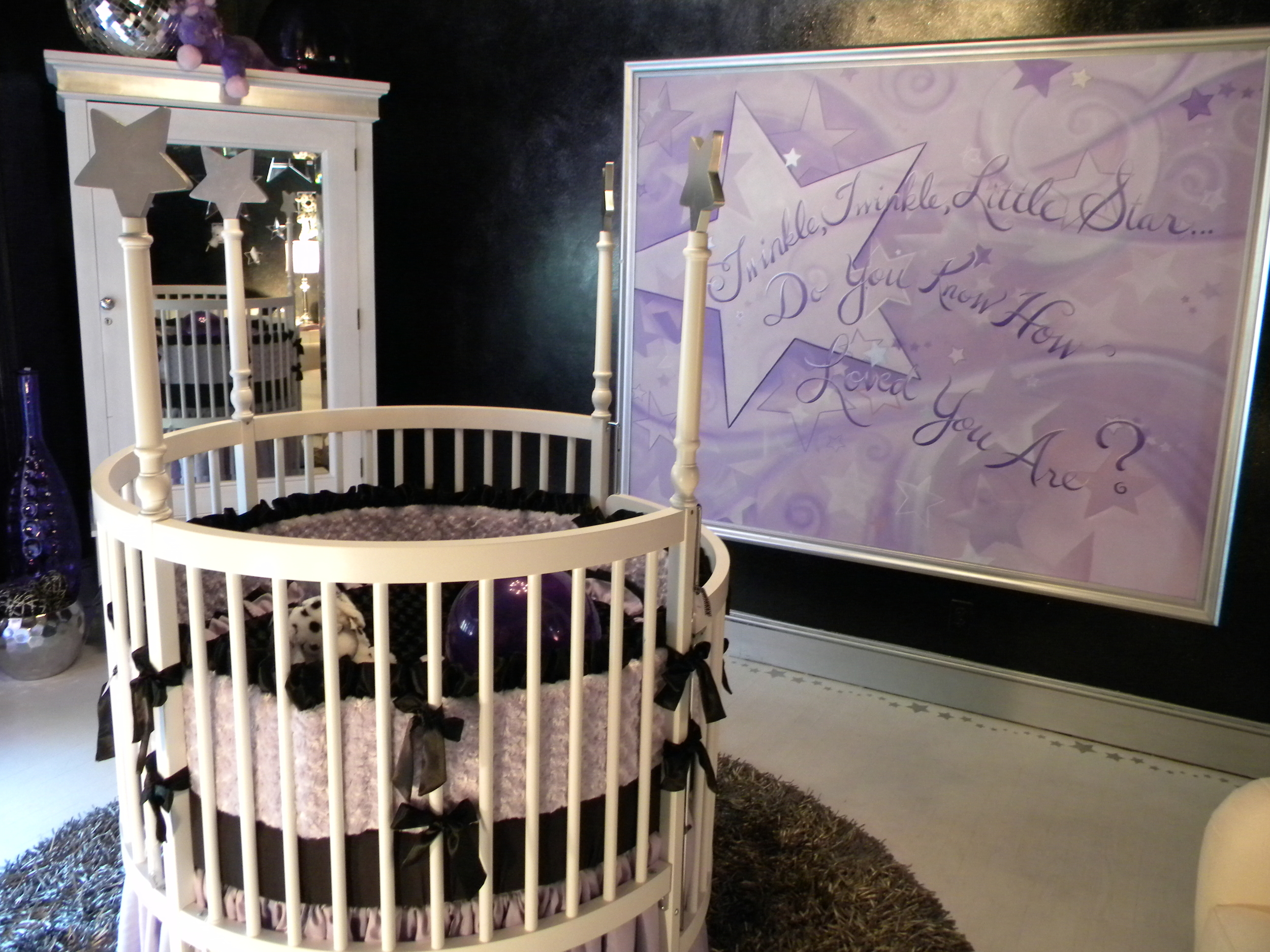 Star-Struck Nursery
This beautiful nursery is a bit "out of the box." The walls are painted with black paint infused with glitter. Everything sparkles!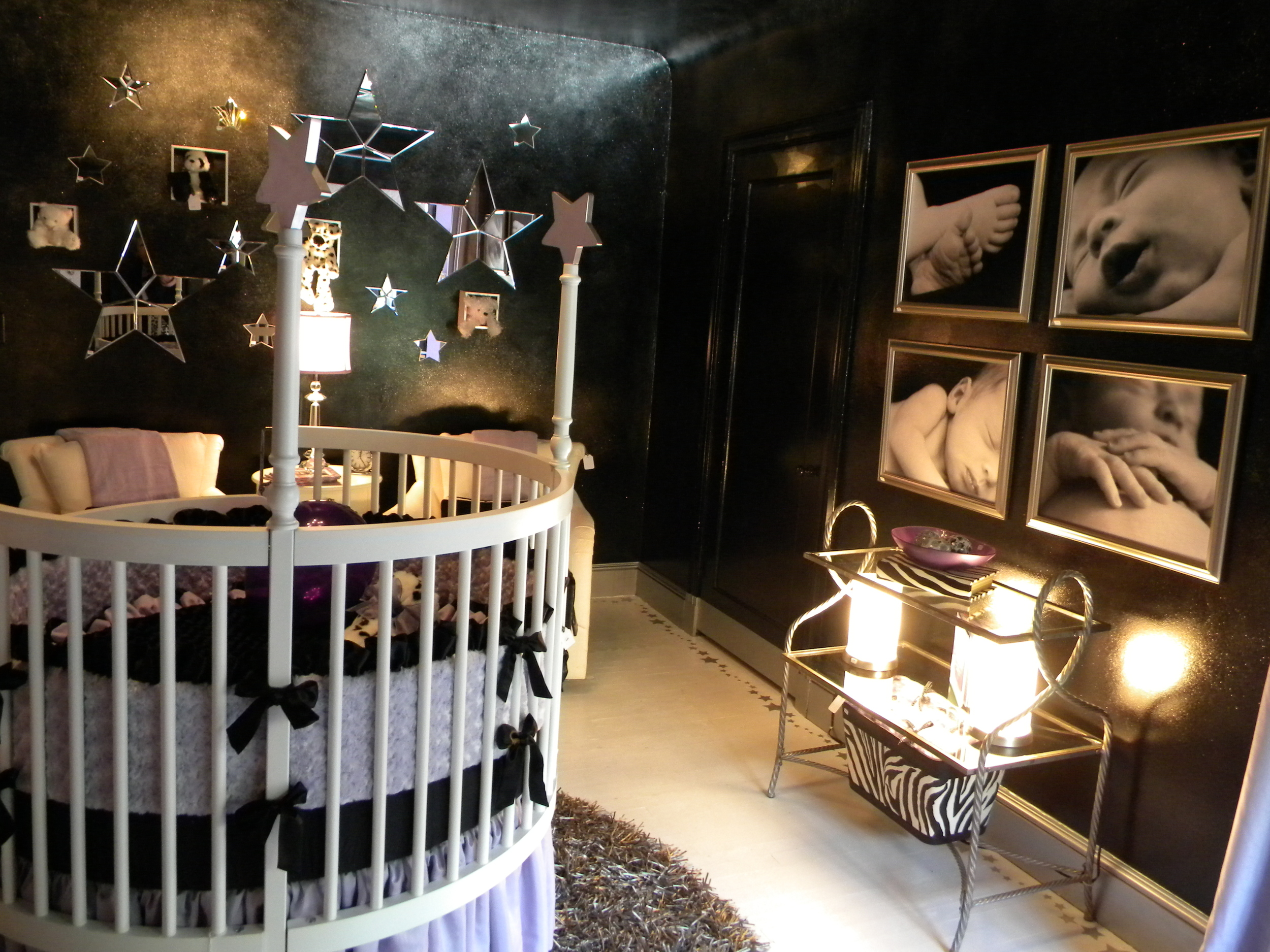 Love the round crib centered in the room.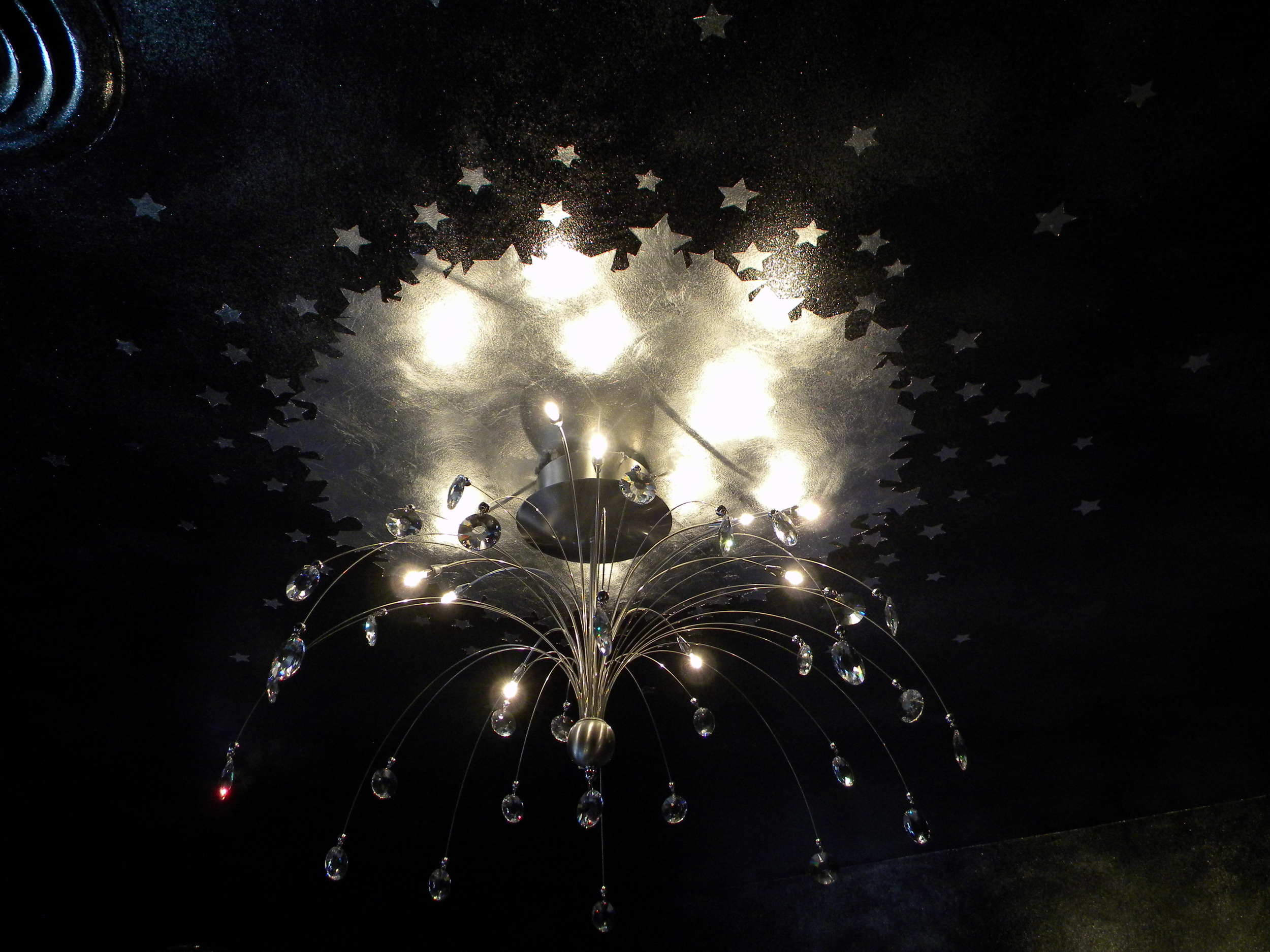 Nursery ceiling.
A beautiful crystal chandelier hangs from a silver-leafed medallion of stars.
Nursery dressing area.
I used this little nich to carve out a light-filled dressing room.
Nursery window treatments.
The detail work on these window treatments really set them off.