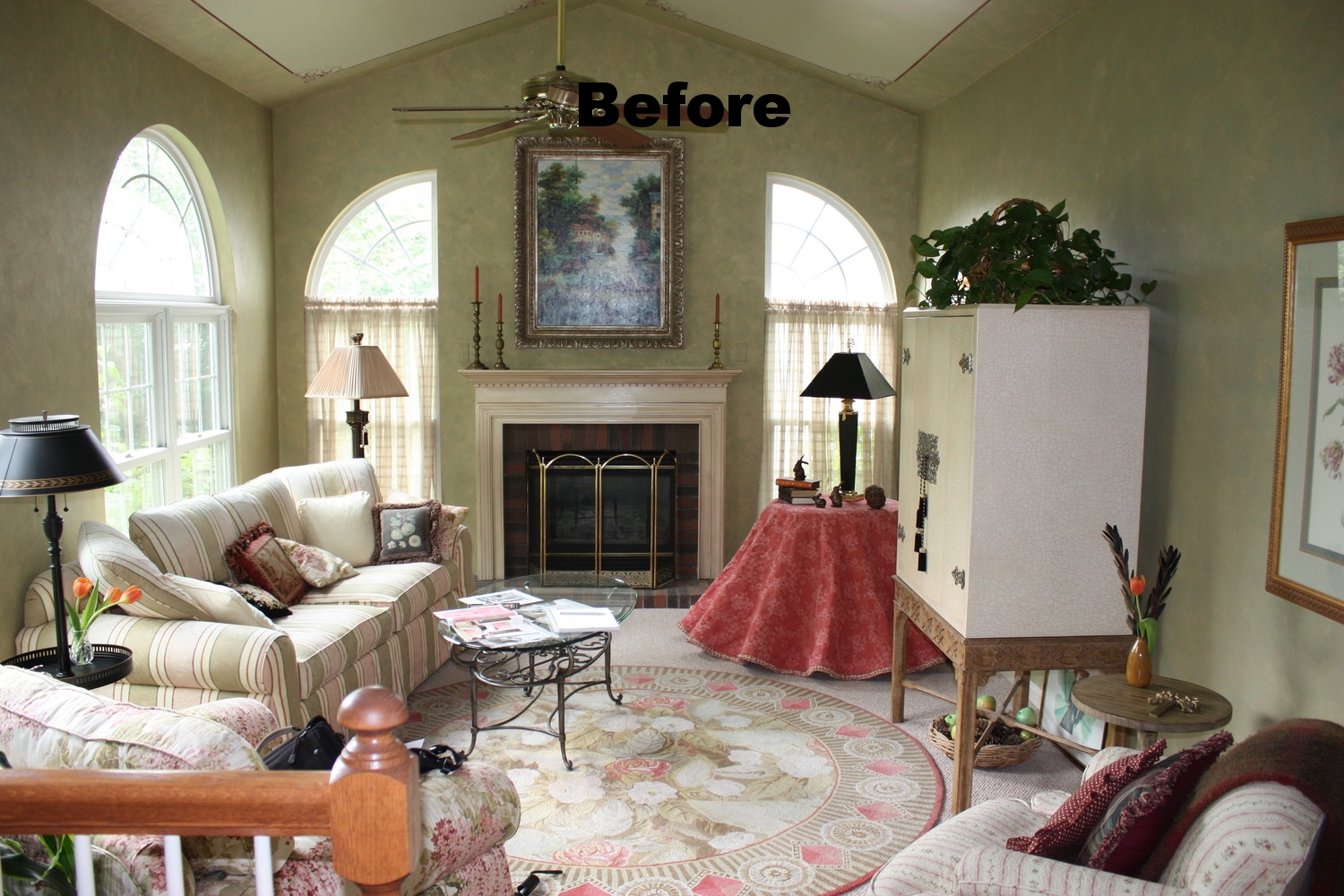 The old railing was removed so that a more functional room "divider" could be added.
A custom designed and built "room divider" is added.
This is two-sided and provides display/storage space for kitchen and family room.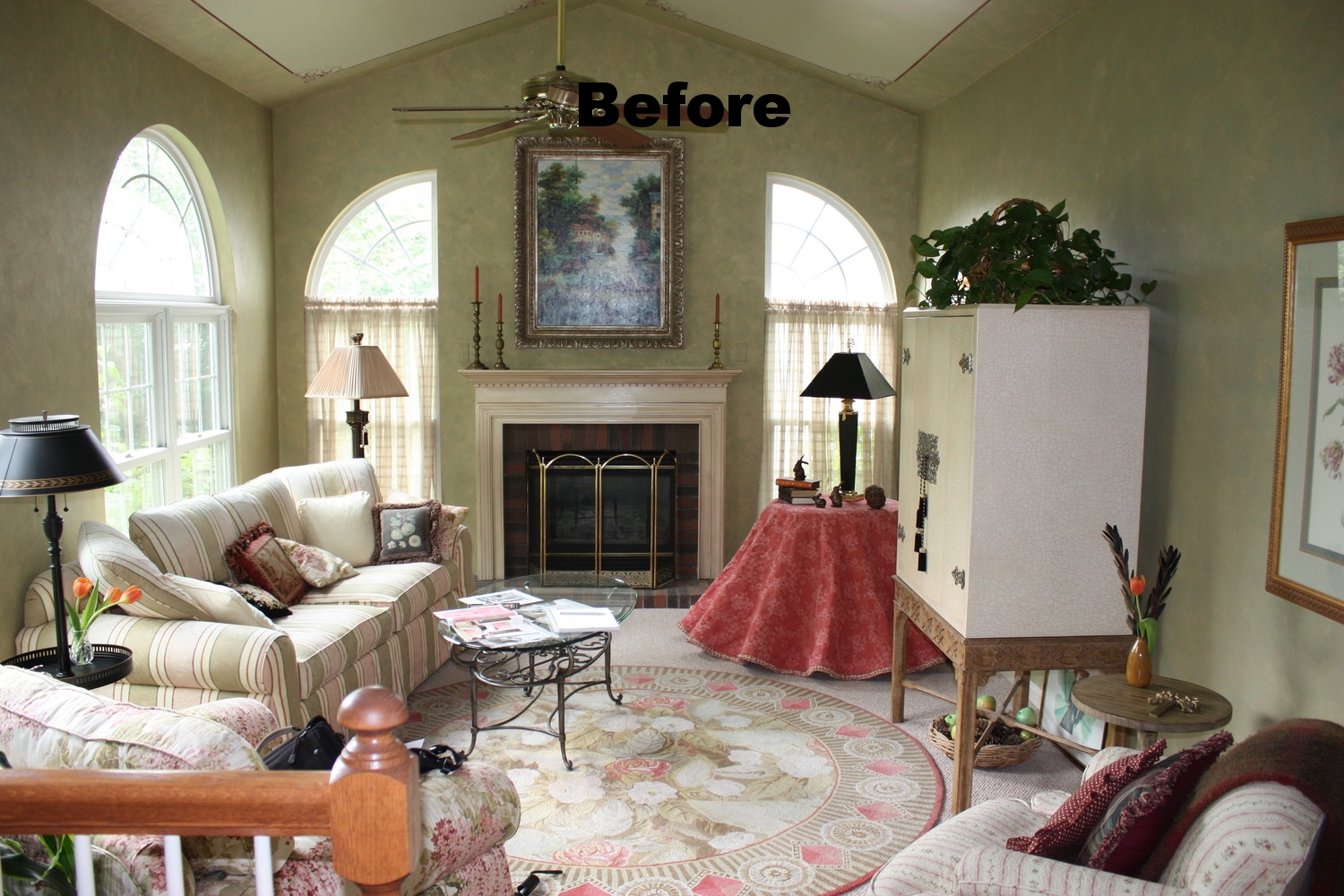 Family Room-Before (time for updating!)
Focal wall.
Focal wall is hand painted in a motif similar to the fabric on accent chairs.
Family Room updated!
Another view of the room. Notice how the focal wall treatment compliments the accent chairs.
Top of new custom piece.
This is the top of the "room divider." This was faux painted to look like wood. Did it fool you?